A Bookworm Review by Ana
Hookup Café Series
Romance
I give this book 5 stars!
Love is just around the corner. Go have a look a grab your true love.
This series is composed for 6 books and I'll review them seperatly.
Have a look at the blurbs: 
MONDAY – 
Tall, Dark & Aromatic 
When I started Poetry Night on Mondays at my café, Cafélicious, I never in my wildest dreams thought that I would find myself listening to panty-dropping words about me read by a Tall, Dark & Aromatic poet… meet Basil!
TUESDAY: A Double Shot 
Tuesday was by far the best day of the week—Delivery Day! Early mornings before anyone arrived I got my supplies and then some… Giving a whole lot of meanings to the words customer service and A Double Shot… meet Avery!
WEDNESDAY: With Lots of Cream 
When Evie welcomes everyone to Cafélicious' Open-Mic night, she finds herself doing something totally out of her comfort zone thanks to a heart-stopping, beautiful man sitting close to the stage sporting sexy arm tats. Nate stares up at the vision before him with his clear blue eyes and finds himself lost to her as he watches the shy café server belt out a sensuous song. Their love of music draws them closer together. It was supposed to be a summer fling, but will it turn into something more?
"Sorry about that a… kiss. I'm Evie, by the way."
"Nate," he replied with a grin. "I'd shake your hand but I like your greeting better."
This is the third in a series of steamy standalone romantic comedy novellas that all take place at Cafélicious, other known as the Hookup Café.
THURSDAY: Bold, Rich & Strong
He said he first noticed me on a Thursday morning. I noticed him when he asked me if I was named after a one-night stand my mother had with a stranger. He said I liked that he was Bold, Rich & Strong… I wasn't sure if he was right or if I wanted to slap him… meet Deacon!
FRIDAY: Laced with Spice
Not wanting to take a chance that my mystery man through a new blind dating service was a dud or worse, I had him meet me at Cafélicious where they were able to check him out and signal Laced with Spice for me to show up… meet Mason!
SATURDAY: Light, Full-Bodied & Screwed
There should be rules in place when beautiful women sit at counters where chefs are trying to create dishes that are edible or maybe they should be restricted altogether… I'm not sure, I just know her speech one Saturday night about wines had me thinking of her as Light, Full Bodied & Screwed…. yes, where she was concerned I was screwed… meet Darla!
#MyReviews: 
Let's start a new series by my dearest Fifi Flowers and I was so exited.
I love her writing and I know, without reading, that I would love this one.
Monday – Tall, Dark and Aromatic is the first book from the Hookup Café. This book is told by Pansie and Basil.
Pansie had the dream to open a flower shop but decided to open a small café. The idea of being surrounded by coffee and sweet treats put a smile on her face so she embrace it. She felt happy but something was missing.
And then Basil went to her café….
Beautiful book. Beautiful story and love, so much love into the mix. Of course that we have some hot scenes into the mix. This story has everything that will make you smile.
I'm sad because it ended so soon but I'm happy at the same time because I have 6 more waiting to be read lol
Here comes Tuesday the second book from the Hookup Café and oh boy.
Tuesday – A Double Shot tells the stories of Marzi and Avery.
Marzi is part owner of the Cafélicious café and a baker. She's a little wild but with a golden heat
She was hurt in the past and because of that she doesn't want commitments,  only one night stands.
When she puts her eyes on Avery something awake in her.  But is it is love or lust…
I loved it so much like I knew I would. I love the characters and their interaction. Love the hot scenes.. Oh lord they are good. The way the story unfolded was sublime and amazing. I can't say to much because I hate spoilers so grab it and find out. I'm sad it ended but I'm happy to start the next book.
Another book, another amazing story that I loved every word.
Wednesday – With Lots of Cream is the third book from the Hookup Café and explores the lifes of Nate and Evie.
Evie is a barista at the Cafélicious cafe and she started working there in order to gather some money but also to be near music. She loves music  and wants to sing but her chance of being well-known hasn't arrived yet so she needs to be in  the music world to feel it.
Beautiful story just like the other two. Loved the plot and the interaction between the characters.
The story unfolded smoothly and quickly, with so much feelings behind each words.
And the hot scenes were hotter than fire.
Let's see what the next book will bring…
And the week keeps going on the Hookup Café series. And oh sweet lord… What a book.
Thursday – Bold, Rich and Strong tells the stories of Deacon and Saylor.
Saylor is a barista at Cafélicious café and she's a very happy girl doing that. Her life wasn't supposed to take that turn but she was happy the way she is. It's not the most well paid job but it's the funniest and most rewarding. And her friends mean the world to her.
OMG this book is super funny and so hot.
I love the interaction between the characters, loved their sassyness. This book explores love, perseverance and happiness. It's a wave of fresh air. Loved every second of it. I'm gwttingvsad by the minute because this series is almost ending.
Oh no… The week is almost ending and I don't want to. Friday is book number 5 from the Hookup Café and I'm hooked for sure.
Friday – Laced with Spice explores the lifes of Mason and Vivienne.
Vivienne is the proud owner of a beauty salon and she loves her job. She loves that her makeovers can make people happy with themselves.
She loves to hang out with the people from Cafélicious. She loves the owners as well as the staff.
Oh a blind date she meets Mason and…
This story us spicy and hot. The characters have that chemistry that can surround us in a blanket of joy and love.
Their interactions are funny and sassy.
I lived the book so intensely that I thought that I was there with them. Beautiful and intense.
Let's get to the final book from this series
Why, why is the week almost done? I want this series to continue non stop. Please Fifi Flowers keep creating amazing books like this one.
Saturday – Light Full Bodied and Screwed is the sixth book from the Hookup Café series and I really want go find a café just like this one.
This book explores the life's of Vin and Darla.
Vin is a chef at Cafélicious cafe and loves his job. He's a defender of local products and can do wonders with them. He thought that his life was complete until the beautiful Darla appears in front of him. And the rest is history.
Beautiful book. Beautiful characters as well as an amazing plot.
Like the other 5 book this one enlighten the importance of love in out lifes. Love can be found when you least expect it. Trust your heart and let go.
I'm in love with this Café.
And I can't wait for Vixen's book.
A Few Teasers:
 Links: MONDAY
Amazon US: http://amzn.to/2rEhlF5
Amazon UK: http://amzn.to/2qAC48H
Amazon DE: http://amzn.to/2slw1VO
Add to your TBR: http://bit.ly/2rnFjmZ
Links: TUESDAY
Amazon US: http://amzn.to/2qACXho
Amazon UK: http://amzn.to/2sdjBjG
Amazon DE: http://amzn.to/2raEEVi
Add to your TBR: http://bit.ly/2rnI482
Links: WEDNESDAY
Amazon US: http://amzn.to/2qzYoTE
Amazon UK: http://amzn.to/2rjxFbn
Amazon DE: http://amzn.to/2rDUvNP
Add to your TBR: http://bit.ly/2qA3Dmk
Links: THURSDAY
Amazon US: http://amzn.to/2rjOzq8
Amazon UK: http://amzn.to/2rTNYOy
Amazon DE: http://amzn.to/2rDPG74
Add to your TBR: http://bit.ly/2lDhbqV
Links: FRIDAY
Amazon US: http://amzn.to/2rDQvgq
Amazon UK: http://amzn.to/2qAE4NS
Amazon DE: http://amzn.to/2sdn6GE
Add to your TBR: http://bit.ly/2slqizh
Links: SATURDAY
Amazon US: http://amzn.to/2rjPlDy
Amazon UK: http://amzn.to/2qzTiXG
Amazon DE: http://amzn.to/2qzHfd4
Add to your TBR: http://bit.ly/2qA0BP7
All Free on KU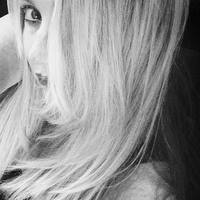 About the author :
Fifi Flowers, an internationally known artist turn author from the Los Angeles area of California, writes romance novels and paints fantasies with a Parisian flair while daydreaming of her time spent sipping cafe crème in the cafes of Paris
She penned her love of Paris and romance to the pages of her first novel, A Window To Love, published in 2013, when she sat down, and instead of putting paint to paper, put her pen to paper and began her first novel. Since that first novel, Fifi has self-published several steamy contemporary romances and has many more in the works.
To receive an email when Fifi releases a new book, sneak peeks, and more… sign up for her newsletter…
Author Links: