A Bookworm Review by Ana
Making Waves
Romance
I give this book 5 stars!
Love, Love, Love…. What can I say? Just give in and let go…
Have a look at the blurb:
When my sexy business partner, Jack Fritzi, suggested that we take a vacation together to a resort near a beach under the pretense of bonding and working on designs for our new collection of footwear, I imagined Monte Carlo by the sea.
What I got was a quaint campground with trailers, tents and cabins surrounding a lake which didn't exactly match the high fashion clothing and delicate sandals created by me, Mitzi Warren, that I had packed in my designer luggage.
The location proved to be a great find, but it was the way that surfer Jack continued making waves in our relationship that was the biggest surprise of all that threatened to end our business partnership.
Can we survive our time together at the Happy Endings Resort?
NOTE: This book is a STANDALONE book in a series called The Happy Endings Resort – ONE resort – LOTS of Different Stories from OTHER authors to be read
#MyReview: 
It doesn't matter if this woman writes a trilogy, or a short story, or a novella because I'll read them all. I'm in love with her writting and that is the purest truth.
Fifi Flowers has an intense writing full of feelings and with so much details that you will think you're inside the book along with the characters.
I've read a few books from her and she never disappoint.
Making Waves is her latest release and explores the lifes of Mitzi and Jack
Let me just say that this book is a part of The Happy Ending Resort series, written by several authors.
They are business partners but they agreed to travel together to a resort for a well waited vacations.
They are attracted to each other but they are stubborn to tell each other their feelings.
But what will happen to these two? Can they come back like business partners or lovers? Can they give love a chance?
This book right here is the reason why I love this author so much because this story is simply beautiful.
I loved the interaction between the characters, loved the way the get along.
I've laughed so hard because some scenes were surreal, lol. They had great chemistry and that made the story perfect.
And of course my kinky side was super happy, wanna know why?  Because the hot scenes were sooo good.
I'm sad because the book ended so soon. I wanted to keep reading about them.
Fifi I need to warn you because you're creating a monster. Lol, a gready monster eager for more books from you.
A Few Teasers:
 Links:
Amazon US: http://amzn.to/2qzT03d
Amazon UK: http://amzn.to/2qFjoUj
Amazon DE: http://amzn.to/2rjtcp5
Add to your TBR: http://bit.ly/2rjkpmY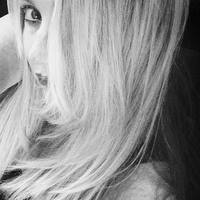 About the author :
Fifi Flowers, an internationally known artist turn author from the Los Angeles area of California, writes romance novels and paints fantasies with a Parisian flair while daydreaming of her time spent sipping cafe crème in the cafes of Paris
She penned her love of Paris and romance to the pages of her first novel, A Window To Love, published in 2013, when she sat down, and instead of putting paint to paper, put her pen to paper and began her first novel. Since that first novel, Fifi has self-published several steamy contemporary romances and has many more in the works.
To receive an email when Fifi releases a new book, sneak peeks, and more… sign up for her newsletter…
Author Links:
Facebook Amazon Goodreads Twitter  Website Newsletter