A Bookworm Review by Ana
Martini Sunday
Romantic Suspense
I give this book 5 stars!
When we are in danger we find out who our true friends are. And sometimes love is just around the corner waiting for the chance to be seen and felt…
Have a look at the blurb:
Vixen Dupree, owner of a funky martini bar in Palm Springs, had struck out twice in the romance field, she wasn't looking for anything more than a safe and friendly environment to start a new life with her young son.
Sutton Beauclaire, musclebound hunk and entrepreneur, signed up to protect a child, he didn't expect to find himself so wrapped up in his daily life and wanting to wrap his arms around the beautiful mother.
Sometimes you have to make decisions, sacrifices, and leave your old life and friends behind, but if everything turns out alright, someone special comes along and your old friends join you to celebrate on Martini Sunday.
This book is a spinoff standalone novella from the Hookup Café series:
MEET all of THE COUPLES at Cafélicious (standalones)…
Basil and Pansie, MONDAY, book 1
Marzi and Avery, TUESDAY, book 2
Nate and Evie, WEDNESDAY, book 3
Deacon and Saylor, THURSDAY, book 4
Mason and Vivienne, FRIDAY, book 5
Vin and Darla, SATURDAY, book 6
#MyReview: 
It only took one book to make me a huge fan of this author. Just one book and I was a goner.
The thing that attracted me the most was her attention to details. It was the way that she had created her stories. I have read a few books from her and I can say, without a shadow of a doubt that I'm her biggest fan.
Fifi Flowers has and intense, hot and real writing that will leave you breathless and feeling good.
I totally advise you to take a chance in her and see for yourself.
Martini Sunday tells the stories of Vixen and Sutton.
Let me just say one thing. Have you read the Hookup Café series? If not I advise you to do so in order to understand this book. Despite all books are standalones, they will make you know the characters better and make you understand this main character.
Vixen is a single mother that will do everything to protect her cub. In order to do so she hired a bodyguard. She's feisty and sassy as hell.
In order to achieve her goals she moves to a new city and opens her own business.
Sutton is in love with Vixen since he accepted the job to protect her son. He's so into her that he only sees a future with both of them.
Their lifes are about to be put into the limbo when Vixen's ex husband do the unthinkable.
And my lips are sealed…
Dayum Fifi I'm still shaking. I loved the Hookup Café but this book left me speechless.
The suspense almost killed me and I wanted to do some pretty bad stuff to some people…
The love, friendship, loyalty are very present in this book as well as evil, betrayal and hate.
There were parts of the book that I laughed so hard but there were others that I was scared and afraid that something really bad would happen.
And sweet lord the hot scenes are there and will make you blush.
Fifi I've already said this but I will shout it out. I love your writing, I love that your words have the ability to make me happy, sad, hot and happy.
Can't wait for your next work that I'm sure it will be a success just like every single book from you.
I voluntarily reviewed an Advance Reader Copy of this book.
A Few Teasers:

Links:
Amazon US: https://www.amazon.com/dp/B073MHVD2Y
Amazon UK: https://www.amazon.co.uk/dp/B073MHVD2Y
Amazon CA: https://www.amazon.ca/dp/B073MHVD2Y
Amazon AU: https://www.amazon.com.au/dp/B073MHVD2Y
Free on KU
Add to your TBR: http://bit.ly/2rjkpmY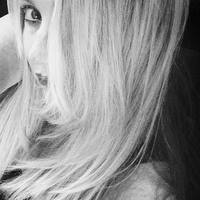 About the author :
Fifi Flowers, an internationally known artist turn author from the Los Angeles area of California, writes romance novels and paints fantasies with a Parisian flair while daydreaming of her time spent sipping cafe crème in the cafes of Paris
She penned her love of Paris and romance to the pages of her first novel, A Window To Love, published in 2013, when she sat down, and instead of putting paint to paper, put her pen to paper and began her first novel. Since that first novel, Fifi has self-published several steamy contemporary romances and has many more in the works.
To receive an email when Fifi releases a new book, sneak peeks, and more… sign up for her newsletter…
Author Links:
Facebook Amazon Goodreads Twitter  Website Newsletter