A Bookworm Review by Ana
Unexpected Bliss
Contemporary Romance
I give this book 5 stars!
No-one can plan every single aspect of their lifes because the best things are unexpected…
Have a look at the blurb:
Saffron Courbe planned everything—faithfully detailing her life in journals, day planners, and on her smartphone. No room for errors or surprises!
Meet a nice guy.
Wait five dates before sex.
Introduce each other to their families.
Get engaged on one-year anniversary.
Six months to plan the wedding.
Perfect Ceremony – Honeymoon – House
Baby two years later.
How did things go so far off-course for the Queen of List-making?
Charming Laird Hayes.
Drunk Sex – Unexpected Baby – No Husband
Not the Plan!
#MyReview:

 
I'm doomed… Doomed I tell you…. Wanna know why? Because the more books I have… The more I want… Crazy, right?
This particular lady has me wrapped around her fingers, because just a glimpse of a new book and I'm always eager to get it. I need them because every single book from her made me see things in a way that's beautiful and amazing.
Fifi Flowers is an amazing writer. Her books made me dream and I guarantee you that they will make the same thing to you. Her writing is simple, pretty detailed, full of love, happiness, desire and sexiness… Oh boy!
Unexpected Bliss is her latest release and tells the stories of Saffron and Laird and all book is switched between their points of views.
Saffron has her life all planed for. Find the perfect guy, fall in love, get married and live happily ever after but sometimes that's not easy. She had seen the love her patents had for each other so she wanted the same to her. She is a wedding planner and owns a business with her two best friends. Until a business trip…
Laird is the eternal bachelor. No relationship for him because that's a prison that he doesn't want to attend again. He thought he had found love but that didn't work so no more. Oh so he thought… His goal, since he was a kid, was to continue to explore his family business. Being into the hotel business was in his blood and he loved it.  When he agreed to attend to one of his closest friends wedding he couldn't imagine what he was about to face.
Beautiful. That's the word that describes this book to me. It was the word that appear on my mind after I read "the end".
The plot is amazing, beautiful, sweet, super engaging and very well written. The way the story progressed left me wanting more and more. The interation between the characters is sweet, hot and beautiful.
Of course that every great story needs to have a bit of drama and that is the cherry on top of the cake for me.
Oh Fifi you're amazing and this book showed just that. Now hurry up with the next book from this series. You know why… Just give it to me.
I voluntarily reviewed an Advance Reader Copy of this book.
A Few Teaser:
Links:
Amazon US: http://amzn.to/2GvnEPx
Free with KU
Add to your TBR: http://bit.ly/2Ftb7e6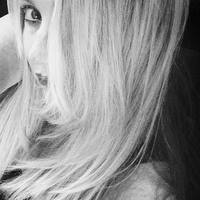 About the author :
Fifi Flowers, an internationally known artist turn author from the Los Angeles area of California, writes romance novels and paints fantasies with a Parisian flair while daydreaming of her time spent sipping cafe crème in the cafes of Paris
She penned her love of Paris and romance to the pages of her first novel, A Window To Love, published in 2013, when she sat down, and instead of putting paint to paper, put her pen to paper and began her first novel. Since that first novel, Fifi has self-published several steamy contemporary romances and has many more in the works.
To receive an email when Fifi releases a new book, sneak peeks, and more… sign up for her newsletter…
Author Links: