A Bookworm Review by Ana
Naughty Scott
Contemporary Romance
I give this book 5 stars!
True love can be hidden far far away from you…
Have a look at the blurb:
My life in the highlands is simple – and that's how I like it.
But when a wee bairn is dropped off on my doorstep, things get complicated.
My sister's baby needs looking after, but I have my fields and sheep that keep me busy.
When an American nanny moves in, it seems my problems are solved.
Except Elsie's making my life more tangled than the baby is.
She's everything I'm not and exactly what I need.
And I won't be happy unless she's holding this Highlander's sword.
They say first comes love, then comes marriage – but we're starting off with a baby carriage.
Dear Reader,
Kier is one naughty scot… with a VERY BIG secret.
We aren't time traveling with this Scottish romance – but we do have a thing for highland virgins!
Take a look under that kilt and see for yourself!
Xo, Frankie & Chantel      
#MyReview:
What can I say about these two girls that have brighten my days with their stories?
All I can say is that I adore every single one of them. Each book has given me a multitude of feelings that I can get enough of.
Frankie Love and CM Seabrook are the unstoppable duo. Their books will rock your world. Just saying.
Naughty Scott is their latest release and it's the first book from the Love Without Limits series… Oh boy… I love this series name.
This new book explores the lives of Kier and Elsie.
Kier has a busy life taking care of his fields and sheep to be bothered with other stuff. When he sees himself with a baby to take care of…
Elsie signs up to become an international nanny. She loves kids so her friends gave her a little push…
When she gets the call to leave Seattle a move to Scotland…
Oh my lord… This book is so sweet.
I loved it so much and I wanted to keep reading and reading…
Fantastic plot, super engaging and sweet. It was the perfect story to end my night.
Let me just say that I read it in one sitting and when I finished it it was 2 am…
It was the perfect reading that I needed at the time. The characters share great chemistry and that is shown in every single chapter.
Now I can't wait to start book 2.
Well done Frankie and Chantel. This was the perfect beginning.
I voluntarily reviewed an Advance Reader Copy of this book.
A Teaser:
Links:
Amazon US: https://amzn.to/2HSimQU
Amazon UK: https://amzn.to/2W4L3xD
Amazon CA: https://amzn.to/315KLds
Amazon AU: https://amzn.to/2W4lKMc
Free with KU
Add to your TBR: https://bit.ly/2IgbBqG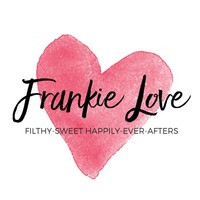 Frankie Love writes sexy stories about bad boys and mountain men. As a thirty-something mom who is ridiculously in love with her own bearded hottie, she believes in
love-at-first-sight and happily-ever-afters. She also believes in the power of a quickie.
You can find her at FRANKIELOVE.NET or on FB.
Frankie also writes under the pen names CHARLIE HART.
❤️Get ready to fall in love … you deserve it!❤️
All of Frankie's books are stand-alones with happily-ever-afters! Promise!
The Mountain Man's Babies series is most fun read in this order: TIMBER, BUCKED, WILDER, HONORED, CHERISHED, BUILT, CHISELED & HOMEWARD!
The LAS VEGAS BAD BOYS are most fun read in this order: ACE, KING, McQUEEN, and JACK.
The LOS ANGELES BAD BOYS are most fun read in this order: CASH, HOLDEN, JUDE.
The Mountain Man series is most fun read in this order: CLAIMED, ORDERED, WIFED, EXPLORED!
The Mountain Prince series is most fun read in this order: COURTED, CHARMED, CROWNED
Author Links:
Facebook Goodreads Amazon Website Instagram

C.M. Seabrook is the author of Fighting Blind, Melting Steel, and Moody, as well as the Amazon bestselling fantasy romance Cara's Twelve, the Therian Agents paranormal romance series, and co-author of the Mated by Magic series.
When she isn't reading or writing sexy stories, she's most likely spending time with her family, cooking, singing, or racing between soccer, hockey and karate practices. She's living her own happily ever after with her husband of fifteen years and their two daughters.
She loves creating new exciting characters – from sexy, bad boy alphas, to the passionate, fiery women who love them.
Canadian born and bred, she started life in Edmonton, Alberta, and now resides in London, Ontario. She attended Western University where she graduated with an Honors degree in Anthropology.
Her guilty pleasures include red wine, pasta, binge watching Starz originals, and hanging out with her rescue pup, Jaxx.
She loves to hear from her readers and can be reached at cm.seabrook.books@gmail.com
Author Links: