A Bookworm Review by Ana
Arranged
Contemporary Romance
I give this book 5 stars!
Can an Arranged relationship transforms into something else or will it be just a big fat lie?
Have a look at the blurb:
Ireland Dumont loved her life—single with not a care in the world, running her own online concierge company. On the edge of ultimate success, her parents stepped in and arranged a proper groom for her to marry. Giving over to their request, she heads to Vegas to celebrate her last days of freedom.
Meeting a handsome stranger was not on her agenda.
Accepting his marriage proposal was the perfect addendum to her agenda.
Jensen Callum needed a wife for his new business venture with a company that prided themselves on being a family-owned operation. His old playboy status was about to be nipped in the bud by his parents when he returned home from his business trip to an arranged marriage of their doing.
What will happen when Ireland and Jensen's families find out that they arranged their own marriage venture that wasn't in the grand scheme of things?
#MyReview: 
Every book that this lady writes it's another way for me to fall even more in love with her books. The way she creates her stories and the way she writes them will leave you wanting more and more each time.
If you already know Fifi Flower's writing you know what I talking about but if you don't have a clue I suggest you to get busy.
Fifi has a simple yet very detailed writing with lots of sexy goodness into the mix.
Arranged is her latest release and tells the stories of Ireland and Jensen.
Ireland lives the life she wants without any complains. She's wild and free and owns her own company. Her parents wanted her to get married and settle down in life so they arranged her the perfect husband.
Jensen is the ultimate playboy that enjoys life. But that's about to change since the day his parents decided to arrange the perfect woman to be his wife.
On a trip to Vegas these two will meet and things will change…. But for the best or for the worst?
Get ready for an amazing rollercoster… Just saying..
I know that I might sound boring telling always the same but I'm addicted to her writing.
This book, just like her others, is freaking awesome and once I started to read it I just couldn't put it down and I was mad every time someone thought of bothering me.
The plot is superb and the interaction between the characters was funny, intense and mysterious.
The hot factor was so so high that left me wanting, and needing a very cold shower to cool down. Ah ah ah.
Seriously Fifi I hope you have in mind that you're creating a greedy monster… Lol
Can't wait for what's about to come.
I voluntarily reviewed an Advance Reader Copy of this book.
A Few Teasers:

Links:
Amazon US: http://amzn.to/2xKPJSb
Add to your TBR: http://bit.ly/2ik9Csl
Join the Imperfect Love Kindle World Reader Group
https://www.facebook.com/groups/ImperfectLoveFans/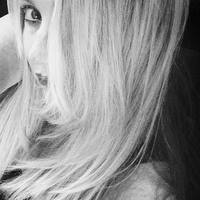 About the author :
Fifi Flowers, an internationally known artist turn author from the Los Angeles area of California, writes romance novels and paints fantasies with a Parisian flair while daydreaming of her time spent sipping cafe crème in the cafes of Paris
She penned her love of Paris and romance to the pages of her first novel, A Window To Love, published in 2013, when she sat down, and instead of putting paint to paper, put her pen to paper and began her first novel. Since that first novel, Fifi has self-published several steamy contemporary romances and has many more in the works.
To receive an email when Fifi releases a new book, sneak peeks, and more… sign up for her newsletter…
Author Links:
Facebook Amazon Goodreads Twitter  Website Newsletter